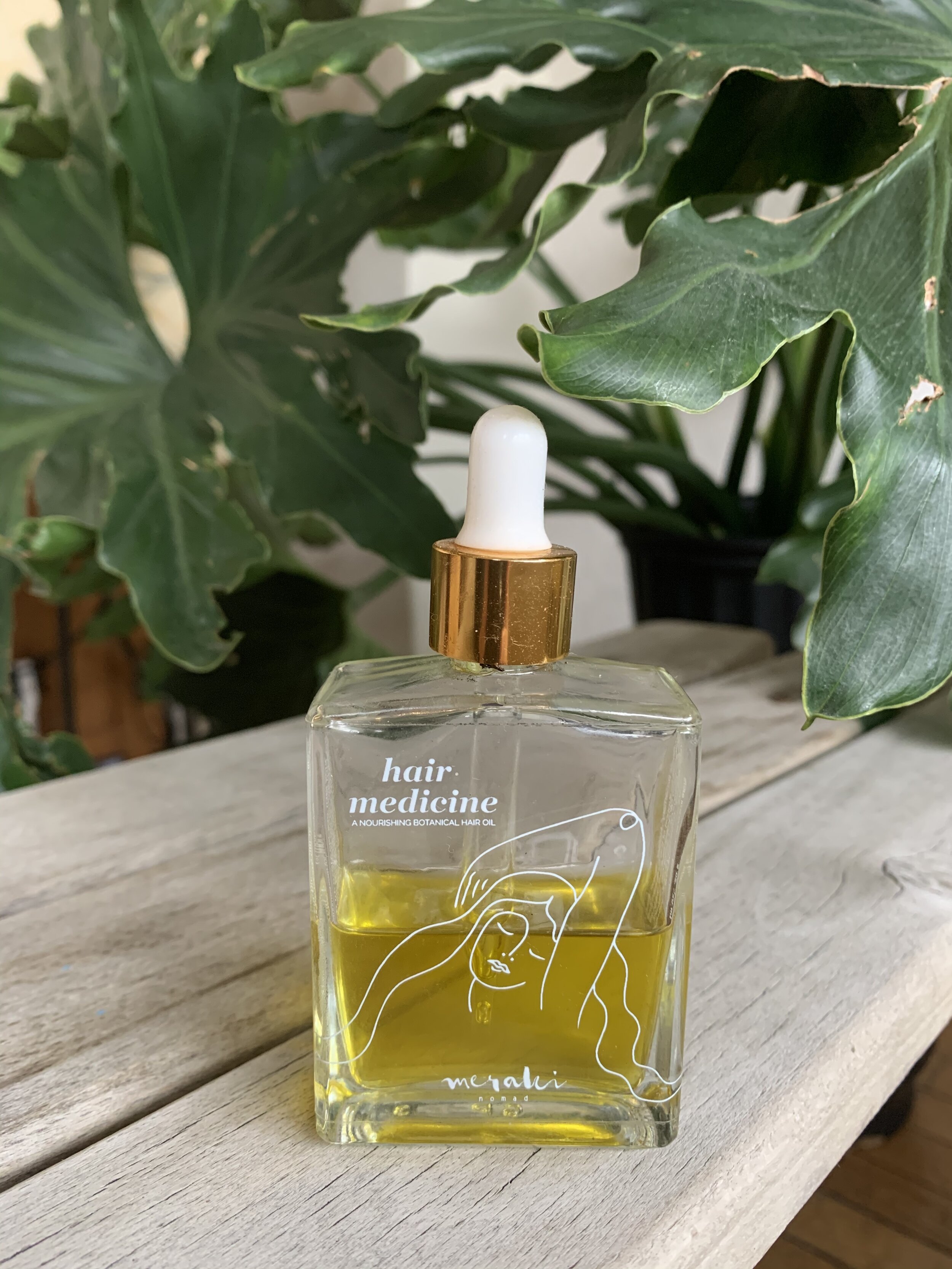 Image 1 of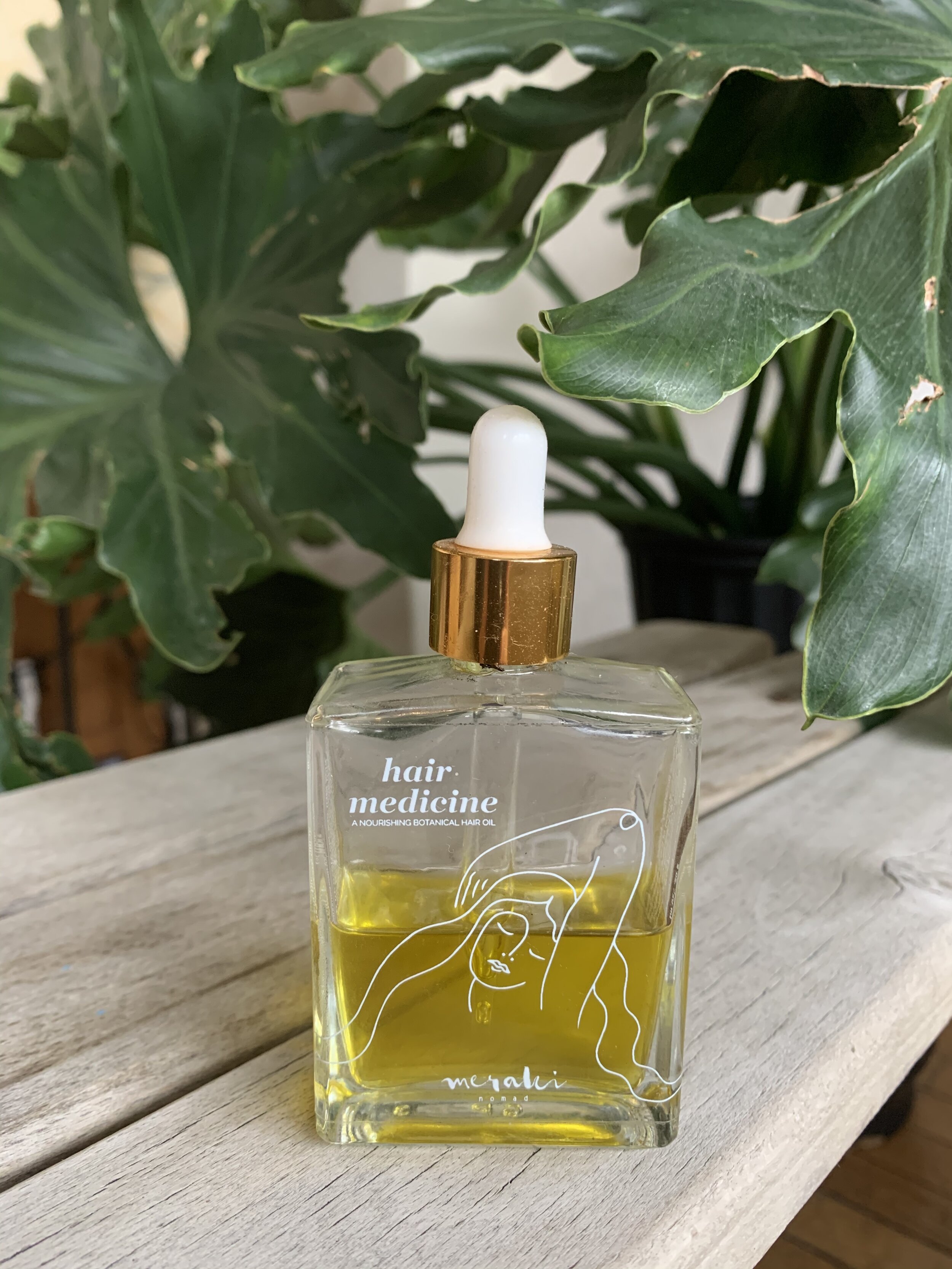 Meraki Nomad Hair Medicine
A nourishing botanical hair oil.
Tend to your hair with the ancient practice of hair oiling. This potent infusion of plants penetrate the scalp + hair shaft to deeply repair, strengthen, nourish, hydrate, balance, protect, & activate.
The scent + spirit of Sweetgrass, Jasmine, and Rosemary clear the mind + crown chakra as we weave our hair with the Earth.
2 oz / 59 ml
INGREDIENTS: Rosemary*, Nettle*, Burdock*, Hibiscus*, Sweetgrass (in support of the Cree Nation)*, Coconut Oil*~, Avocado Oil*~+, Kukui Nut Oil*, Olive Oil*~+, Jojoba Oil*~+, Papaya Oil*~+, Castor Oil*, Sunflower Oil*, Vitamin E Oil*~+, Rosemary EO*, & Jasmine Absolute.
*Organic / ~Cold Pressed / +Unrefined
Store in a cool place away from direct sunlight.
From the maker: I invite you to connect to your oil, especially the first time using it. Place two dropper fulls of oil in the palm of your hand. Gently rub your hands together and bring them to cup your nose. Take a few deep breaths - inhale the scent of the plants, calling them in, beginning to commune. Sink into surrender. My oils are made in ceremony, and are so special when used in ceremony, too.
Wear as a mask: Apply to dry hair. Massage into the scalp, through the body, to the ends of the hair; lathering every inch. Let sit for at least 1 hour. Shampoo out 1-2 times. Indulge in this pre-wash ritual at least once a week.

Dab a few drops daily on the body + ends of the hair to tame frizz, protect from the elements + environmental pollutants, & add a little extra nourishment.
Containing natural resources of Vitamins A, C, E, & D, amino + essential fatty acids, minerals (iron, magnesium, zinc), biotin, and silica. These incredible plants + oils have the ability to boost collagen, build proteins that strengthen + grow the hair, protect + heal + repair damage from the sun/pollution/free radicals, activate circulation & regenerate the growth of new hair follicles, balance the pH of the scalp, purify the scalp of bacteria that rids dandruff and imbalances, and deeply penetrate the hair shaft to hydrate + moisturize + condition + reduce breakage.